On 10-11 June 2023, TRANSLATE participated in the Cork Carnival of Science 2023, Ireland's largest outdoor science engagement event. Hosted by Science Foundation Ireland and Cork City Council, this captivating festival attracted over 25,000 attendees, including curious kids and fun-loving families. With a strong emphasis on climate action, the event offered a wide array of STEM-based activities, live shows, interactive demonstrations and captivating discoveries. At the TRANSLATE stall, we had the privilege of engaging visitors in unique and intriguing scientific experiences that left a lasting impression. The TRANSLATE team comprised of Dr. Kafil M. Razeeb (Tyndall, UCC), Dr. Kamil Rahme (UCC), Rupa Ranjani Palanisamy (UCC), Anjali Ashokan (UCC) and Abhisweta Bhattacharjee (UCC Academy).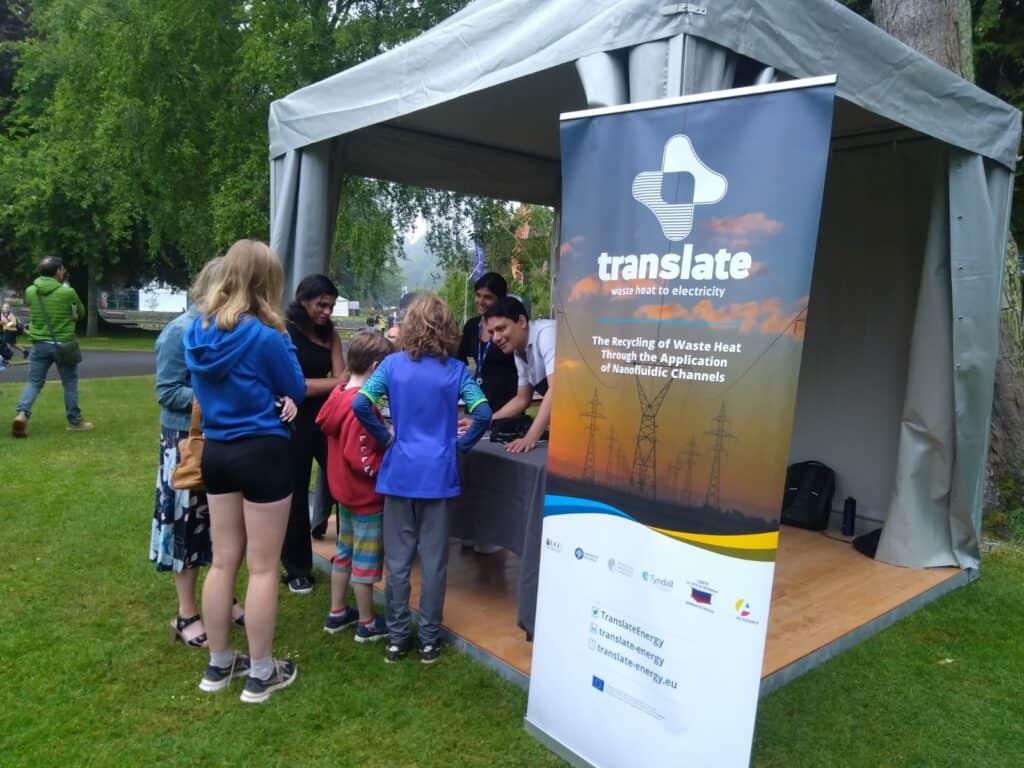 Despite the modest setup of our stall, the TRANSLATE banner immediately caught the attention of passers-by, drawing them in with the promise of an engaging experience. Visitors were captivated by the concept of generating electricity with the heat of their palms, sparking their curiosity and enthusiasm for science and the principles of thermoelectricity. One of the highlights was our jumbled words game, which delighted children and challenged their problem-solving skills. Our team's ability to engage and explain scientific concepts in an enjoyable and memorable way left a resounding impact on the attendees.
We were overwhelmed by the positive feedback we received from the visitors, particularly parents who were eager to learn more. The distribution of brochures on the second day proved to be a huge success, as parents sought to deepen their understanding of the scientific wonders we presented. This demonstrated the genuine interest and enthusiasm within the community for exploring the realms of science and innovation. We take great pride in our team's efforts to make science accessible and exciting for children, paving the way for a future generation of passionate innovators and thinkers.
Our participation in the Cork Carnival of Science 2023 reflects TRANSLATE's unwavering commitment to inspire and foster a love for science and innovation in young minds. Interactive experiences like thermovision, working of a Peltier device and 'materials under a microsocope' ignited curiosity and provided memorable insights. We believe that events like the Cork Carnival of Science provide an invaluable platform to showcase the wonders of scientific exploration and inspire the next generation of scientists, engineers and inventors.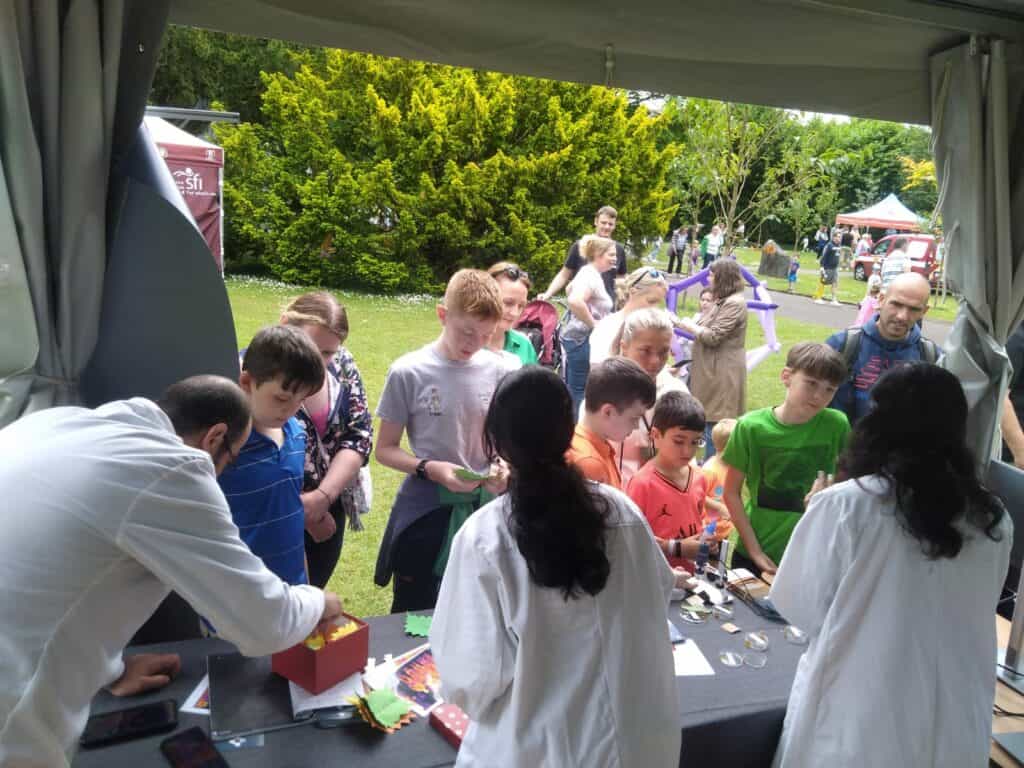 As we continue our mission to promote science and innovation, we are excited about the possibilities that lie ahead. Together, let's nurture the spirit of exploration and inspire a future where science and innovation thrive.
Here are some quotes from the feedback we received and a video of the highlights of the Carnival –
"Amazing engagement of children. Wonderful imagination capturing. What super science communicators this team are! Best in show!"

"Thank you, it's amazing to witness a breakthrough in natural resources being used to help sustain everyday living."
Stay tuned and connect with us on LinkedIn and Twitter for more updates on our upcoming endeavours and join us in our journey of inspiring young minds!