Just over 1 year ago we officially kicked off the TRANSLATE project. Since then, almost all our interactions had been virtual, until last week when TRANSLATE had its first General Assembly meeting in University College Cork, Ireland.
Our team met over 3 days between June 8th – 10th, and we had 22 researchers, project managers and advisors from across 4 European countries.
Some of the highlights from the TRANSLATE General Assembly meetings included:
– Work Package meetings looking back on what has been achieved and the challenges faced over the past year, along with many spontaneous scientific conversations about the project

– a tour of University College Cork's steeped in history campus

– filming with TRANSLATE's communications partner, UCC Academy

– a tour of Tyndall National Institute's state of the art facilities, led by project team members Professor Paul Hurley and Dr Kafil Razeeb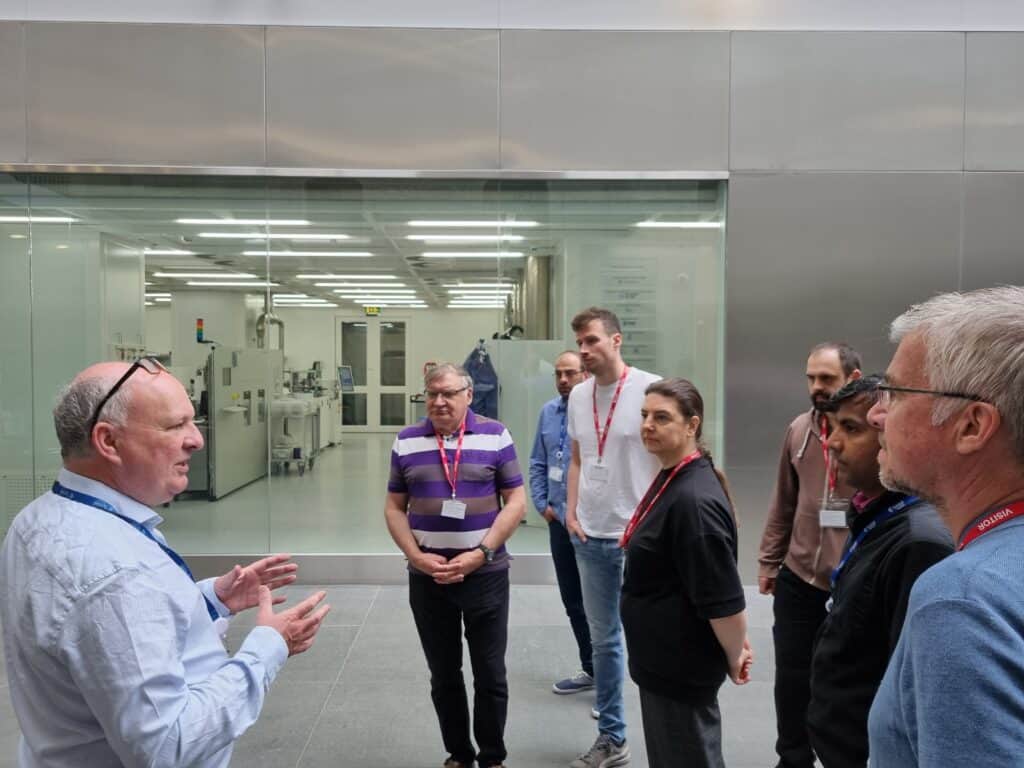 We also had our 6-monthly Executive Board meeting, where we welcomed TRANSLATE's external advisor, Dr Colm Glynn (Analog Devices Inc), who guided the discussion on commercialisation and innovation.
The meetings were very productive, and an excellent preparation for TRANSLATE's upcoming review meeting with the European Commission and our 1st periodic report.
A big thanks to the project management team who organised the meetings: Professor Justin Holmes (University College Cork), Dr Tamela Maciel and John Buckley (UCC Academy).